Tai Chi at Suaimhneas School of Tai Chi Chuan
Learn Tai Chi to relax, become more self aware and improve your health.
Welcome to the Suaimhneas School of Tai Chi Chuan
We are Suaimhneas School of Tai Chi Chuan (SSTCC) Dublin. We are a not-for-profit school and a branch of the Tai Chi Foundation whose mission is to study and teach Tai Chi to increase health and consciousness and cultivate "strength through softness" in an atmosphere of support, compassion, and wisdom. We teach the Yang Style short form as modified by Professor Cheng Man Ching.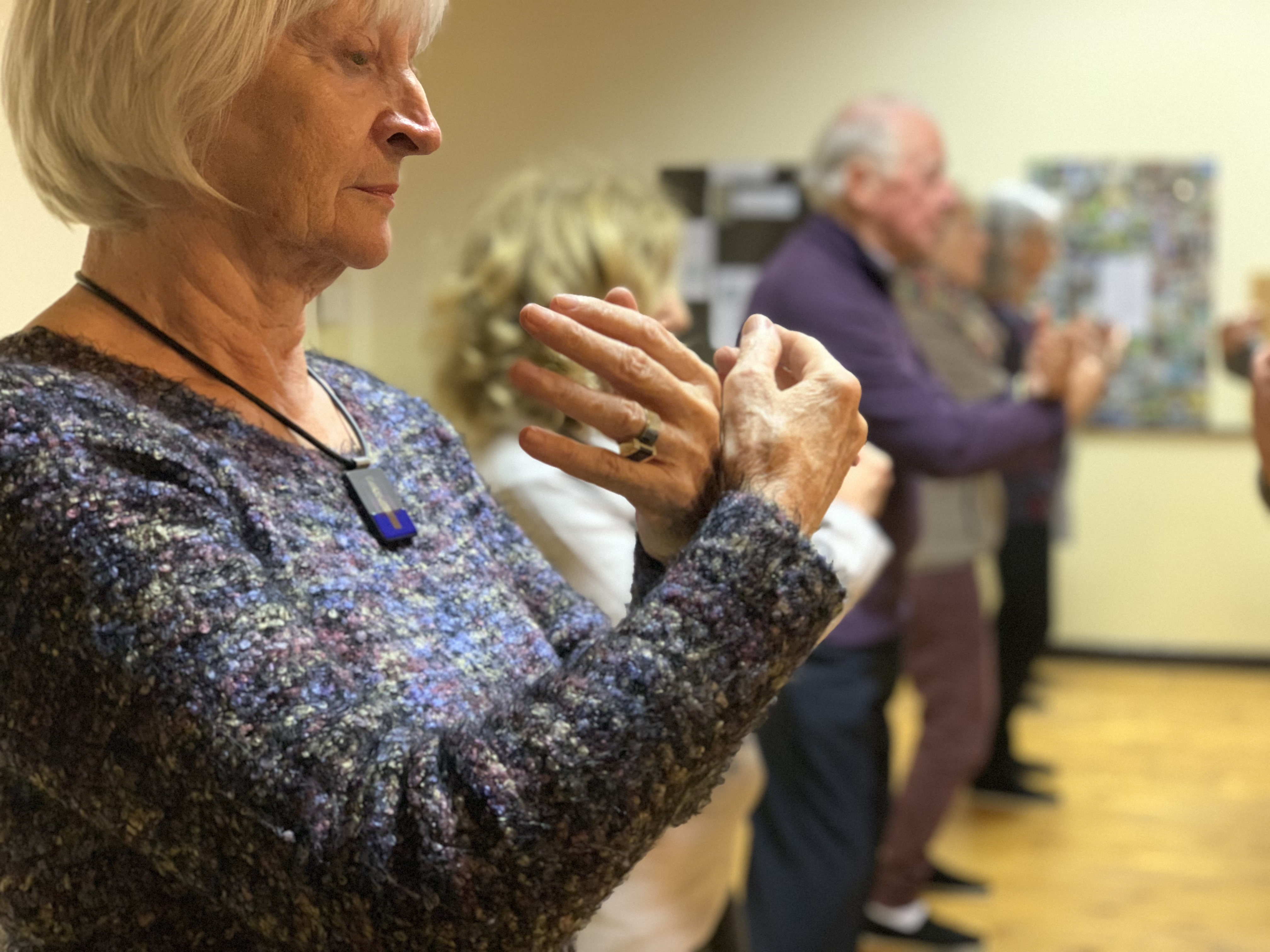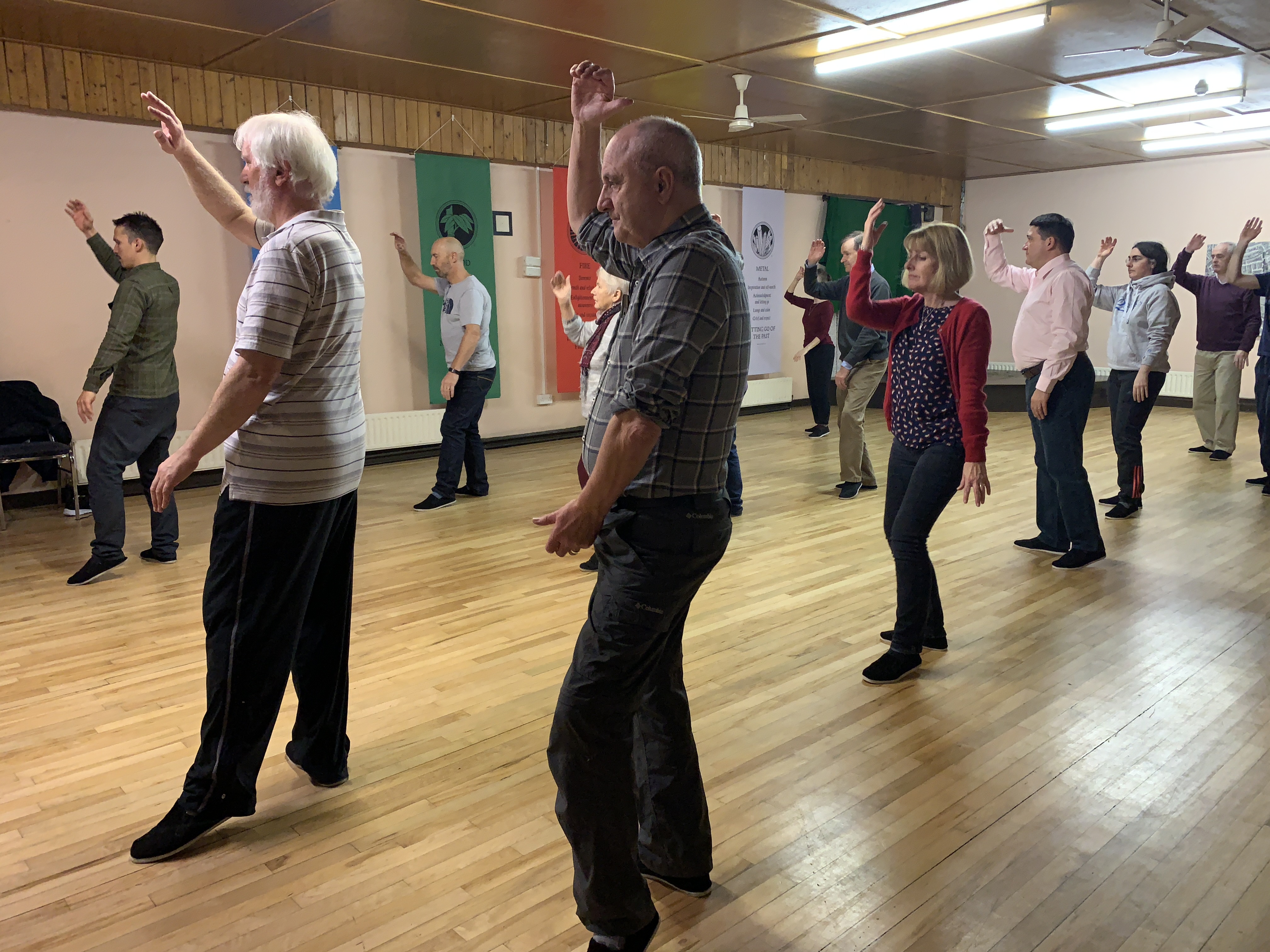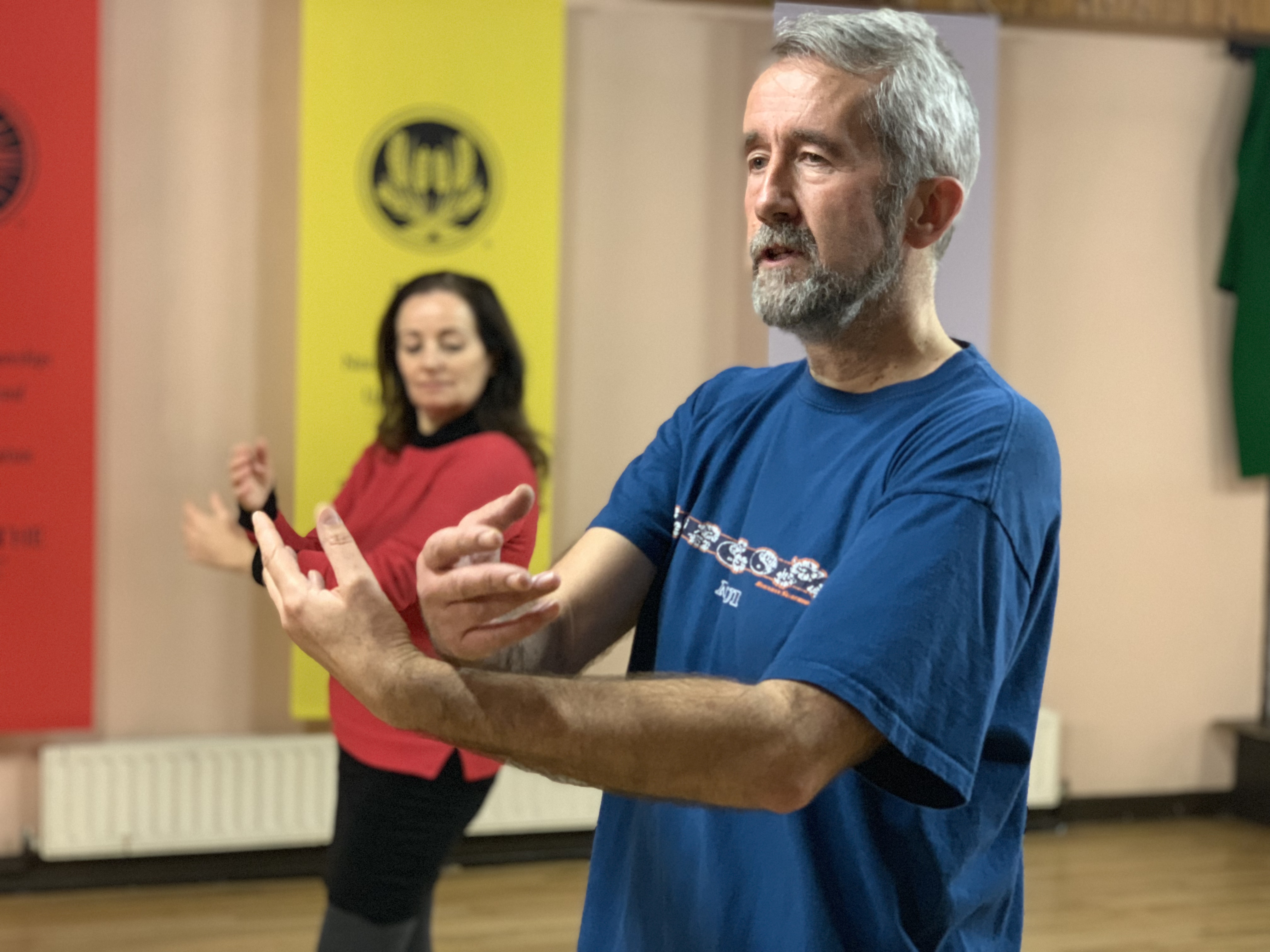 Free Introduction
Each term begins with a free introduction class. This is a chance to see a demonstration, hear about our school and experience the movements of Tai Chi Chuan for yourself.
We will tell you about the health benefits, our curriculum and the origins of our school. At the end of every introductory session we have questions and answers followed by refreshments, which allows for an opportunity to meet and socialise with your fellow students and teachers.
You are advised to wear loose comfortable clothing and bring along two pairs of socks or Tai Chi slippers if you have a pair. 
CARA Hall, All Saints Drive, Raheny, Dublin 5.
Monday Sep 16th 2019 6:30pm – 7:30pm
St. Brigids Resource Centre, Killester
Thursday Sep 19th 2019 10:30am – 11:15am
St. Peters Parish Hall, Peters Street, Drogheda, Co.Louth
Wednesday 18th of Sep at 7:30pm to 8:30pm
Tai Chi Summer holiday in Sardina Italy
5 -11 August 2019
Students and teachers of our school, from beginning to advanced, gather every year for a summer training.
The training is open to anyone. In 2019 we will have our summer training in Sardinia. For more info go to: https://www.londontaichi.org/summer-holiday/ Or download the flyer.