Tai Chi at Suaimhneas School of Tai Chi Chuan
 Free Online Qi Gong Classes
Due to  Covid-19 normal classes are on hold and the school is offering free online Qi Gong classes using the Zoom App.
Please register below by clicking the link for your preferred class. If you wish to do Monday evenings and Thursday mornings you must register separately on each link.  After registration you will receive an email with a link which you will use to connect to the class.  This is a one time registration so save the email as it contains the link to the recurring classes.  (These classes are not open to persons located in the USA or Canada)
Monday evenings at 19:00 Irish time
https://us02web.zoom.us/meeting/register/tZItcO2gqjkuH9Z8j2wKOvOLpe00UnXBK_ET
Thursday mornings at 11:00 Irish time
https://us02web.zoom.us/meeting/register/tZYscOyurzksG9X3X12pYDlFrHA1GVmVO4Ff
When you click the link, Zoom will begin to download automatically if you don't already have it (free).  The online class will be standing Qi Gong so no worries about having enough space where you do it!  Qi Gong is relaxing, grounding, helping to boost your immune system and organ energy.  You can also turn off the video of yourself if you wish.

For more online classes visit the Tai Chi Foundation website
https://taichifoundation.org/free-live-online-classes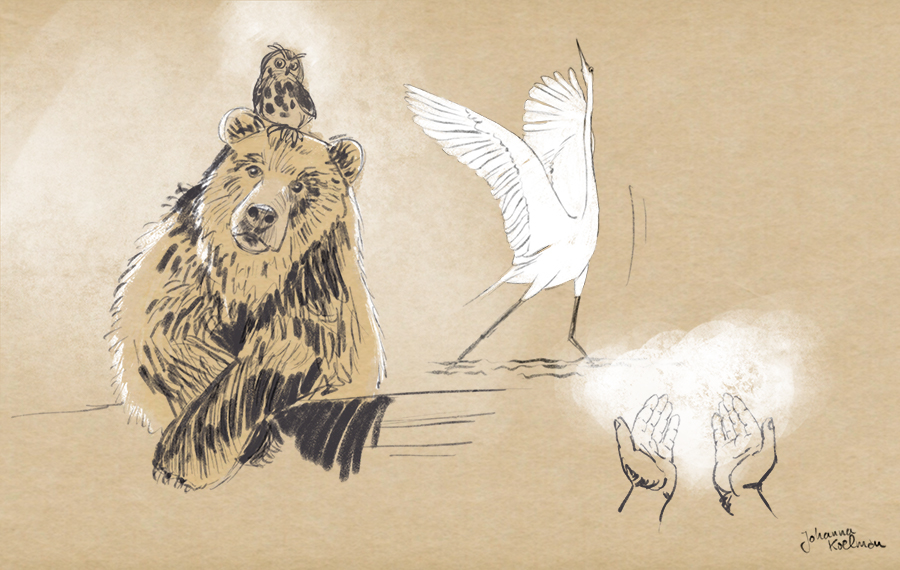 Special Tuning 2020

100 days At-Home Qi-Building Tuning. Starting at April 18 2020 
With the entire world coping with a pandemic,
it is more important than ever for us to work together in unity to heal ourselves and our planet.
We invite you to join this special healing tuning dedicated to all people.
Join us! Go for videos and indications to:
taichituning.com/video
Learn Tai Chi to relax, become more self aware and improve your health.
Welcome to the Suaimhneas School of Tai Chi Chuan
We are Suaimhneas School of Tai Chi Chuan (SSTCC) Dublin. We are a not-for-profit school and a branch of the Tai Chi Foundation whose mission is to study and teach Tai Chi to increase health and consciousness and cultivate "strength through softness" in an atmosphere of support, compassion, and wisdom. We teach the Yang Style short form as modified by Professor Cheng Man Ching.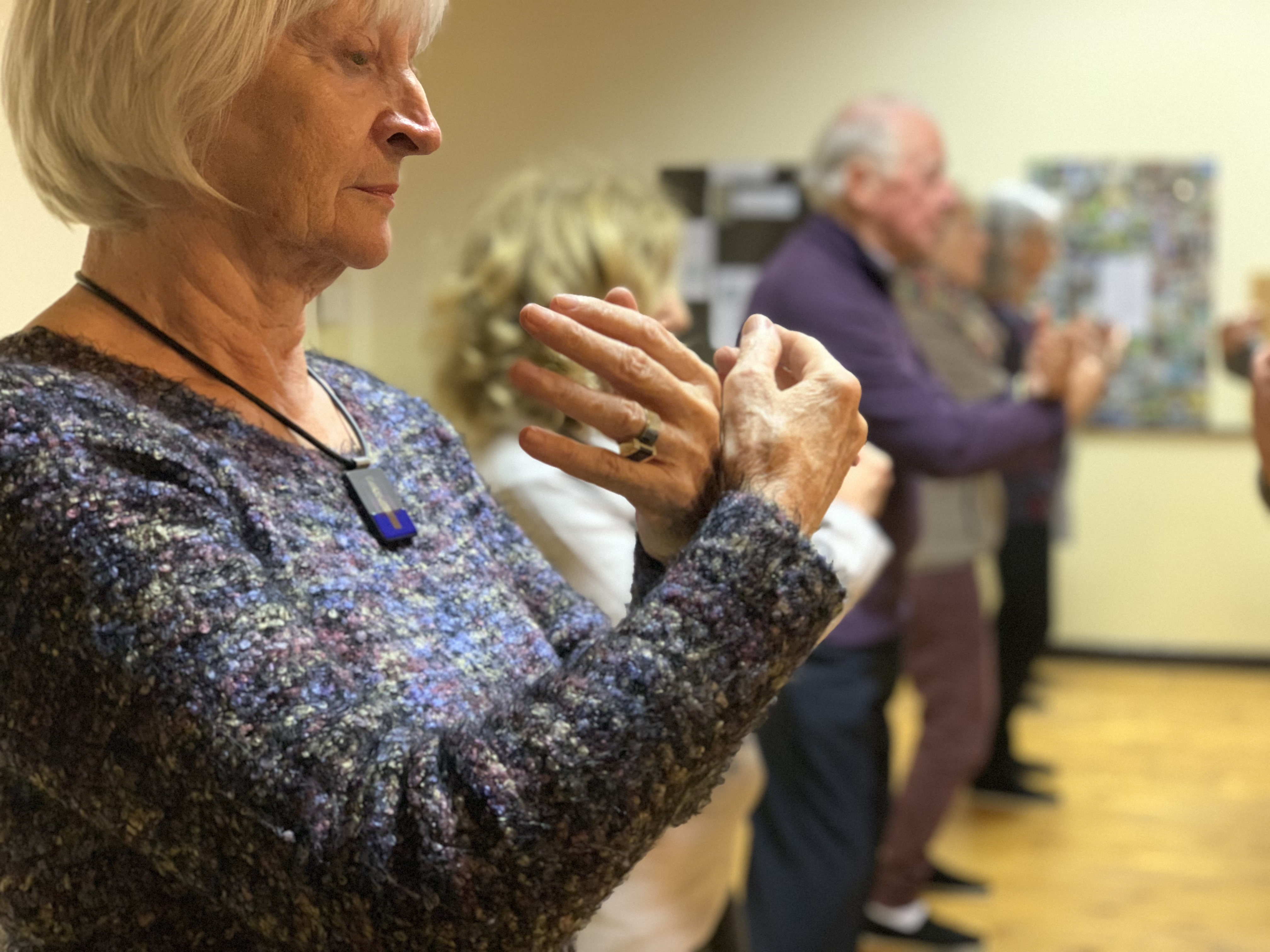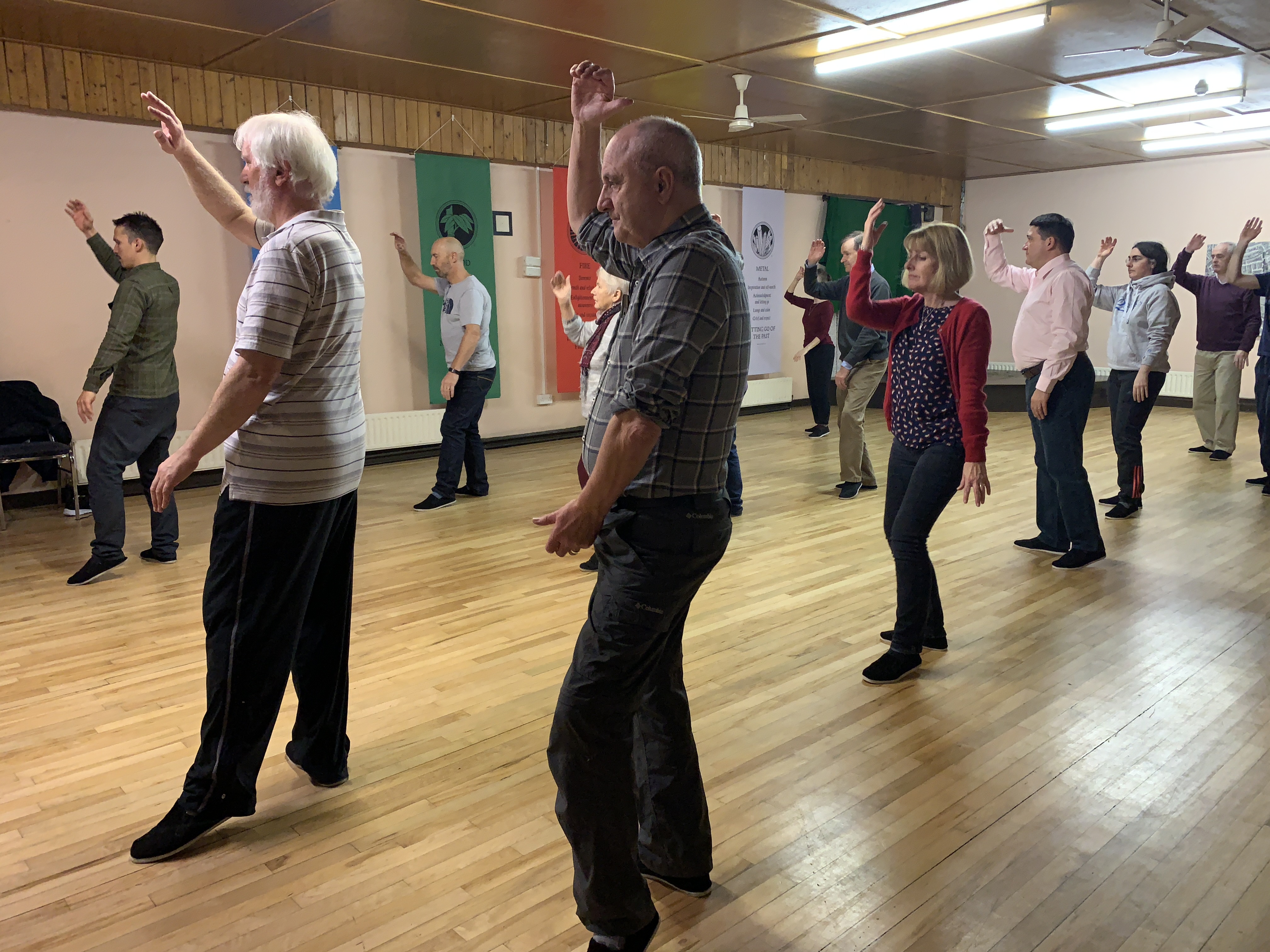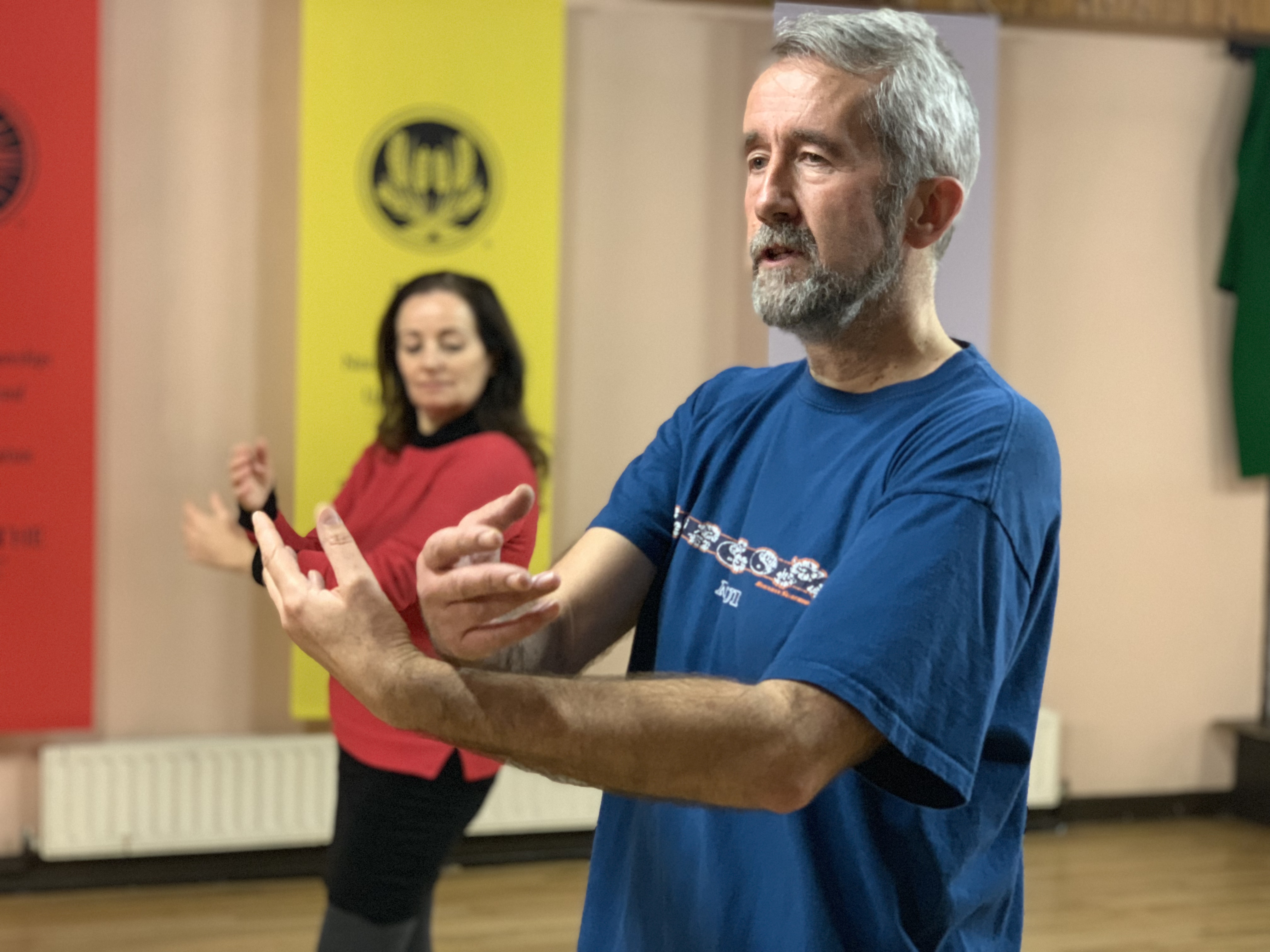 Free Introduction
Each term begins with a free introduction class. This is a chance to see a demonstration, hear about our school and experience the movements of Tai Chi Chuan for yourself.
We will tell you about the health benefits, our curriculum and the origins of our school. At the end of every introductory session we have questions and answers followed by refreshments, which allows for an opportunity to meet and socialise with your fellow students and teachers.
You are advised to wear loose comfortable clothing and bring along two pairs of socks or Tai Chi slippers if you have a pair.      
Monday nights –  CARA Hall, All Saints Drive, Raheny, Dublin 5.
  Monday 20th January 2020  6:30pm – 7:30pm
Thursday mornings  –  St. Brigids Resource Centre, Killester.
  No enrollments currently available
Wednesday nights  –  St. Peter's Parish Hall, Peter Street, Drogheda, Co.Louth.
There are no classes running in Drogheda this term
Tuesday nights  –  Coolmine Community School, Clonsilla, Blanchardstown, Dublin 15.
Tuesday January 21st  7:15pm – 8:15pm
Cancelled
Due to the ongoing Covid-19 outbreak the 2020 Sardinia summer training has been cancelled.
Tai Chi Summer holiday in Sardina Italy
5 -11 August 2020
Students and teachers of our school, from beginning to advanced, gather every year for a summer training.
The training is open to anyone. In 2020 we will have our summer training in Sardinia. For more info click to go to: https://www.londontaichi.org/summer-holiday/