Tai Chi at Suaimhneas School of Tai Chi Chuan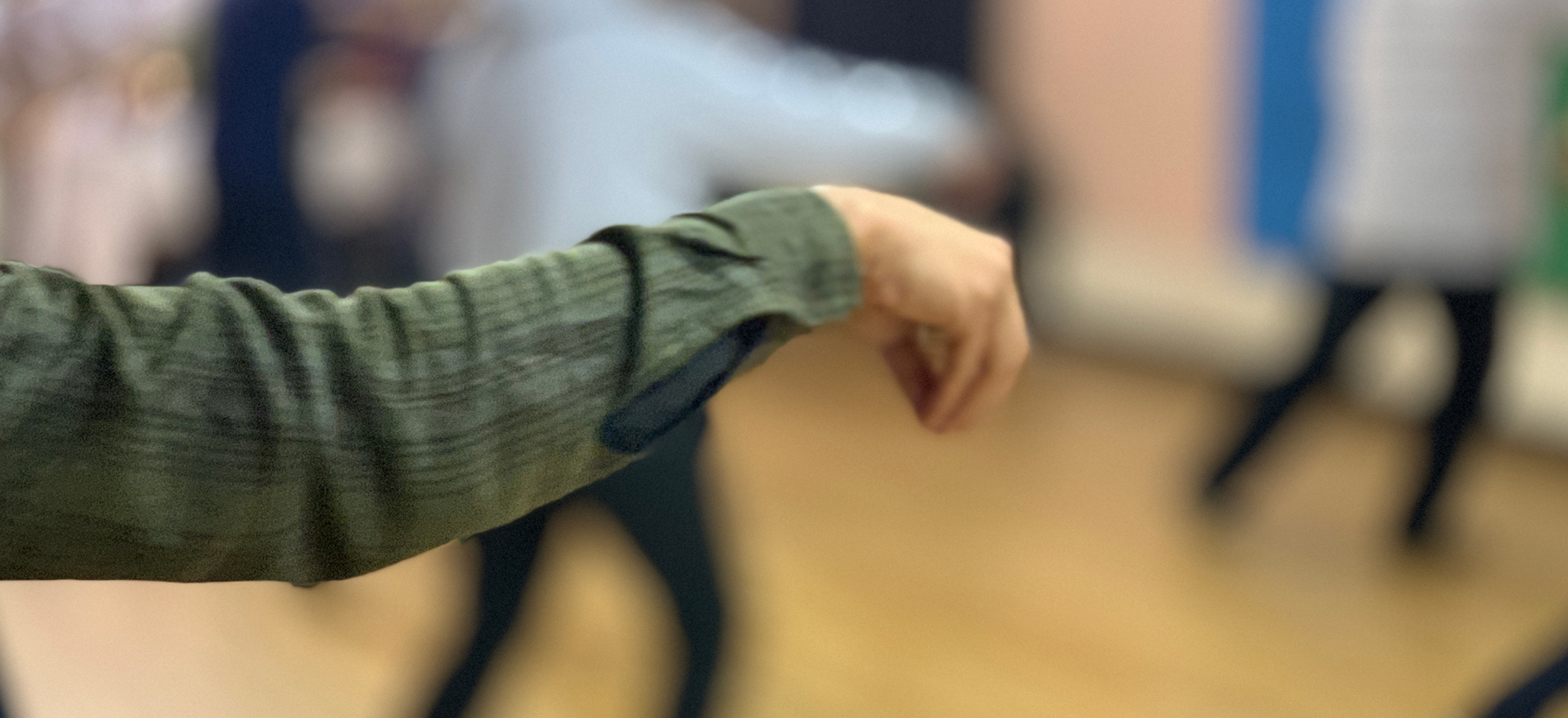 Tai Chi is an ancient Chinese exercise that promotes good health by increasing the energy which circulates through the body. It gently strengthens each muscle, joint and organ. Tai Chi movements, teach the principles leading to health and relaxation in the body, balance in the emotions and quietness and clarity in the mind.
The Chinese say that whoever practices Tai Chi twice a day over a period of time,
will gain the pliability of a child, the strength of a lumberjack, and the peace of mind of a sage.
Tai Chi translates as "Supreme Ultimate".
Through Tai Chi, we learn a pattern of relaxation which releases the tensions that occur in our daily lives. Its gentle flowing movements are designed to re-establish the normal circulation of energy in the body. The more flowing the movement, the more directly the circulation of energy works to rebuild health.
Tai Chi as a meditation in motion promotes even respiration, balance and relaxation leading to feelings of being grounded, centred, relaxed, calm and at ease. The movements are slow, continuous and flowing. All it takes, is good teaching and perseverance on your behalf.
Tai Chi Curriculum
Beginning Form
The 37-posture Yang Style Short Form takes about 30-35 hours to learn and is taught in three separate ten-hour sections called: B1, B2 and B3. Classes normally meet for one hour once a week. The moves of the form are thoroughly explained and practiced. Daily practice is recommended.
B1 – the First Third
In the first 10 classes you learn the moves of the First Third and the basic principles of the form. Relaxation is the key. The First Third is actually a complete form unto itself. Repeat it as often as you like or proceed with B2 and B3. (10 hours)
B2 and B3
The remaining 20 classes complete the teaching of the basic form. Each session picks up where the previous one left off—with a complete review of the previous class followed by new material. You will discover changes in your body and mind. (each is 10 hours)
Advanced Classes
We offer a complete curriculum for continuing study. Emphasis is on the principles of relaxed movement which are essential to progress.
Fundamentals
In this course, we work to embody the Form at a deeper level. As in any art, there are fundamental elements that provide a foundation on which one's practice may grow and flourish. In Fundamentals, we focus on these elements in each posture and examine how each posture or transition works our balance, our relaxation, and our awareness. (total 20 hours)
Sensing Hands 1
In this course we introduce the work with partners known as "sensing hands." We focus on our own stability, balance and ability to interact with each other in harmony. (20 hours)
Intermediate Form
In this course, we progress to a deeper and more internal understanding and practice of the form. New concepts are introduced that enable us to integrate our form and push hands practice as one body of knowledge. (20 hours)
Sensing Hands 2
A continuation of Sensing Hands 1, but with the two-hand sequence and the principle of yielding introduced. In this course we establish a clear understanding and embodiment of sensing hand practice, refining our technique, sensitivity and awareness of ourselves in relation to others. (30 hours)
Sensing Hands 3
In this advanced course we focus on both form and sensing hands using self-observation to increase our awareness and release tension from specific parts of the body. Relaxation is emphasized with various breathing and meditation techniques used. (30 hours)
Intermediate Form Consciousness
Our curriculum alternates study of the form with study of push hands. The insights we've gained in Push Hands 3 are used to further refine our intermediate form practice. (20 hours)
Our history
Our School teaches the Yang Style Short Form as developed by Professor Cheng Man-Ch'ing and handed down to us by Patrick Watson, one of his most senior students in the west
Our Lineage
Our traceable lineage begins with the Chen family where Ch'en Ch'ang-hsien passed Tai Chi to his disciple Yang Lu-shan (1799-1872). Yang style Tai Chi was born and passed on within the family to his sons Pan-hou (1837-1892) and Chien-hou (1839-1917). Master Yang Cheng-fu (1883-1936) was the son of Chien-hou.
Cheng Man Ch'ing
Professor Cheng Man-Ch'ing (1901-1975) is known as "The Master of the Five Excellences", (painting, calligraphy, medicine, poetry and Tai Chi Chuan). As a physician Professor Cheng cured the wife of the reputable Tai Chi grandmaster Yang Cheng Fu of a severe illness. This developed into a close friendship between them. This enabled Prof Cheng to practice Tai Chi for several years under the direct guidance of Yang Cheng Fu. Professor Cheng was profoundly impressed by the healing power of Tai Chi and wanted to make it available to everyone.
In order to make Tai Chi more accessible to a broader public, Cheng Man Ch'ing decided to retain the essence of the Yang Style Long Form with its 100 postures, but simplify it. He did this by condensing the Long Form into 37 postures, which is now known as the Yang Style Short Form, one of the most popular styles of Tai Chi practised worldwide. The Short Form retains all the benefits of the art. He brought his Tai Chi to the West when he established a School in New York in 1964.
Patrick Watson (1937 – 1992)
Patrick Watson had a long history with Hawaiian swimming and martial arts (holding black belts in Judo, Kendo, and Aikido). He became a devoted disciple of Professor Cheng Man-Ch'ing in 1966 who was already known as the last seated Grandmaster of martial Art, of the Empire of China and last Physician of the Empire (an office similar to the Surgeon General in the United States). After years of diligent study and practice and becoming one of his most senior students, Professor Cheng conferred upon Patrick a special permission to train Tai Chi teachers and further develop a western style curriculum for the teachings of Tai Chi as a martial art for peace, health and balance.
In 1975 Patrick founded the School of Tai Chi Chuan (STCC) specifically to train teachers. Patrick passed away in 1992. His legacy lies within the Tai Chi schools now operating in 20 teaching locations around the world to pass on the movements and principles of Tai Chi, as developed by his teacher, Professor Cheng Man Ch'ing.
The School of Tai Chi Chuan works to continue his legacy. We enjoy working together in a group of many teachers instead of one. We are very aware of the responsibility handed to us to uphold the quality of this transmission as our part of this lineage. We seek to embody Tai Chi, to honour the spirit of this exquisite art, and to share what we know with others.
Team Teaching
Patrick developed the "team-teaching method" in order to develop teachers and enhance the standard of teaching. Team teaching provides our students with a setting where the emphasis is on the clarity of the work. When two or more of our instructors work together in a single class, the students always have one instructor's movements to follow while another instructor helps guide the class and follow up on specific needs of the group.
The Tai Chi Foundation (TCF) and the School of Tai Chi Chuan (STCC)
The Tai Chi Foundation , founded in 1979, is the non-profit educational umbrella that initiates, sponsors and provides financial support for STCC's training and new course development. More information about our international school can be found at www.taichifoundation.org